Infrastructure
Prefabricated huts
There are 3 pre fabricated huts which are being used as classrooms and staffroom for department of Economics and Commerce. Some of the area around the prefab is also used as office, library and computer lab of the campus.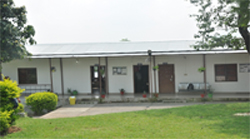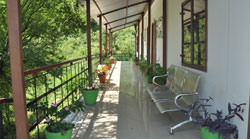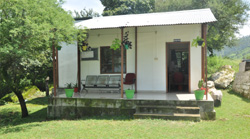 Computer lab
Economics and Commerce have undergone radical changes during the Information Age -- both in practice and in study. The ever-increasing computational and predictive capabilities of modern computers and internet facilities have made them invaluable tools for researching economic trends and developing strategies around them. The emergence of e-commerce and online trading of goods, services and stocks has considerably changed the way we do business. The presentation of statistical and financial data has evolved with the involvement of computers. The huge data, which in its raw form constitute a decidedly bland list of numbers and figures, can be visually displayed with charts and graphs making the information easier to understand. Therefore to provide them with latest information and computational skills required in their respective fields, the campus has its own computer lab with Wi-max internet facility. The lab is well equipped with 10 systems of high configuration backed by proper power arrangement of Gen set and UPS. The Computer lab is also supplemented with recent technology gadgets like Scanner, Laser Printers, Smart boards, Projectors and up-to date softwares.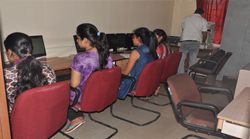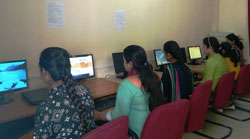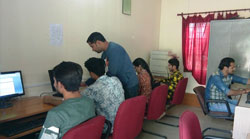 Library
Library and education are symbiotically and inexorably dependent on one another. Library, education, literacy and national development always go hand in hand and have influenced each and every institution of education and same is for Udhampur campus. The library of the Campus has a rich collection of books and study material in the areas of Economics and Commerce with over 2000 books easily accessible by all the students. The library has a good collection of magazines to keep the students abreast of explosion of knowledge taking place worldwide. It also has latest reference books, books of general knowledge and other related fields which can help the students to prepare for various competitive examinations as well.